---
Sunday Street Concerts at LIM in The Gillespie Room
We are pleased to announce that our concerts will now take place in the beautiful Gillespie Room at the Long Island Museum, Route 25A in Stony Brook Village. We'll be able to accommodate one hundred people and will have wine, beer and cider available at the shows.
BUY TICKETS FOR UPCOMING SHOWS HERE!
---
UPCOMING 2017 – 2018 SEASON 
---
Uncle Bonsai
Sunday, October 15th, at 5 P.M.
(A Sunday Street Series "Pop-Up" Concert at The Port Jefferson Village Center)
Imagine what might happen if Tim Burton hijacked the Andrews Sisters en route to a Stephen Sondheim festival with The Beatles and Tom Lehrer in the sidecar; you'd get Seattle super-harmonizers Uncle Bonsai.
With just three voices (Arni Adler, Patrice O'Neill and Andrew Ratshin) and an acoustic guitar, Uncle Bonsai presents an often dizzying vocal array of intricate harmony. Their songs, dark and hilarious at times, just as often delight with moments of great insight and beauty. The trio aligns itself with the underachiever, the dejected, the outsider, the black sheep. Densely-packed lyrics fly by in a whirr at times, and take a skewed stance on topics such as first-world problems, the creation of the universe, the afterlife, and, of course, holidays with the family
Now in its 36th year, Uncle Bonsai continues to perform and record new material. In September 2017, the group will be releasing its ninth cd, "The Family Feast: The Study of the Human Condition, First World Problems, and the Lasting Physiological and Psychological Effects of Eating Our Young."
"Uncle Bonsai, a folk-pop trio from Seattle, performs funny original songs whose exquisite musical detail and subtle needling wit attain a level of craft not often seen in pop," says Stephen Holden in The New York Times.
This October finds Uncle Bonsai on a CD Release Tour in the Northeast and doing their first Long Island concert in over twenty-five years. They will play a "Sunday Street Series Pop-Up Concert" on Sunday, October 15th at 5 P.M. in The Sail Loft Room of the Port Jefferson Village Center, 101-A East Broadway, Port Jefferson.
Advance sale tickets are $16 at www.sundaystreet.org through Friday, October 13th, with tickets at the door on the day of the show at $20.
---
Slaid Cleaves
Austin-based singer/songwriter
Saturday, October 21st, 7 P.M.
Slaid Cleaves' self-penned biography simply says: "Grew up in Maine. Lives in Texas. Writes songs. Makes Records. Travels around. Tries to be good." A busy tour schedule, fueled by an engaging stage personality, have won Cleaves a devoted fan base which includes novelist Stephen King, who wrote the liner notes to Cleaves' album, Everything You Love Will Be Taken Away.
Slaid gained national attention with his 1997 recording, No Angel Knows, produced by the legendary Gurf Morlix. Cleaves' follow up album, Broke Down, brought him national airplay with the title song (a co-write with Rod Picott) and "One Good Year," a Cleaves/Steve Brooks co-write. Six albums later, Slaid Cleaves continues to write powerful songs as evidenced by his brand new album, Ghost On The Car Radio.
Here's an opportunity to hear a lot of new songs, along with classic songs by Slaid, in his only Long Island appearance this year.
Advance sale tickets: $25 at www.sundaystreet.org through Friday, October 20th. Tickets at the door on the day of the show are $30 (cash only)
---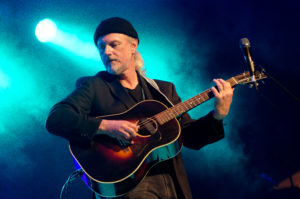 Garnet Rogers
Sunday, November 5th, 3 P.M.
Garnet Rogers has been proclaimed by Sing Out magazine as "the greatest interpreter and vocalist performing on the contemporary folk scene." He set out on the road at age eighteen as a full-time working musician with his brother Stan Rogers, the Canadian folk legend. Establishing himself as a solo artist following his brother's tragic death, Garnet has delivered performances centered on extraordinary songs, his unsurpassed playing on a host of guitars, and his over the top humor and lightning-quick wit.
Add his name to the select list of the giants in the guitar world today and couple that with brilliant songs often centering on people who are not obvious heroes, and you have the makings of an outstanding afternoon of music. He most recent album is Summer's End.
In 2016, Garnet published Night Drive, his memoir of his days of touring in a band with his brother Stan in the late 1970's. It is an unbelievably wild book and a great read, replete with tales that couldn't be made up. Look for Garnet to share some passages from it in his live show. (www.garnetrogers.com)
Advance sale $22 at www.sundaystreet.org through Friday, November 3rd with remaining tickets at the door for $27
---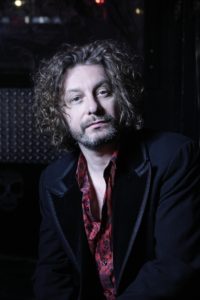 James Maddock
Sunday, November 19th, 3 P.M.
With a terrific new album, Insanity vs. Humanity, James Maddock returns to the Sunday Street Series to play a duo show.
British born Maddock was the leader of the band Wood  whose song "Stay You" was heard on Dawson's Creek. After an extended break from recording, Maddock moved to New York City and released the exquisite album, Sunrise On Avenue C,  winning the NY Music Award for Best Americana Album. Maddock followed with Wake Up and Dream, Another Life and in 2015 The Green.
According to Vin Scelsa, "Maddock's talent has a timeless quality he shares with the great songwriters. His music touches the soul."  His live performances show Maddock to be one of the most engaging and exciting artists on the acoustic music scene. He will be playing this show in a duo setting. (www.jamesmaddock.net)
Advance sale tickets at $25 at www.sundaystreet.org through November 17th with remaining tickets at the door, if available, for $30.
The Sunday Street Series takes place in the Gillespie Room located in the Carriage Museum at The Long Island Museum, 1200 Route 25A in Stony Brook. The Sunday Street Series is a not-for-profit series sponsored by the collaboration of these not-for-profit organizations: WUSB-FM, The Greater Port Jefferson Arts Council and The Long Island Museum.
Information via the website (www.sundaystreet.org) or by phone (631-632-1093).
---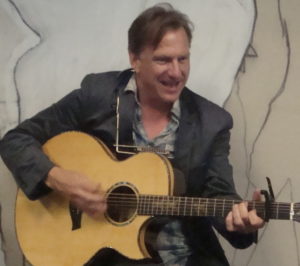 Ellis Paul
Sunday, December 10th, 3 P.M.
The tradition continues: Ellis returns for what will be his 12th annual show for us. He'll help celebrate the holiday season with some new songs, as well as favorites from his recent album, Chasing Beauty, his 2012 holiday album, City of Silver Dreams, and audience requests from his extensive catalogue. Ellis will be making full use of the Steinway concert piano he will have at his disposal. There are always surprises at an Ellis Paul show and you can expect a cover or two of songs from other writers.
From his emergence on the Boston music scene in 1990, Ellis has won a devout following for his well-crafted songs and his passionate, high energy stage presentation and his distinctive voice. As Kristian Bush, of the duo Sugerland has said, "Ellis has a voice that is so powerful you know who it is the second he comes through your radio."
Advance sale at $25 at sundaystreet.org through Friday, December 8th. Tickets at the door are $30 (cash only)
---