---
Sunday Street Concerts at LIM in The Gillespie Room
We are pleased to announce that our concerts will now take place in the beautiful Gillespie Room at the Long Island Museum, Route 25A in Stony Brook Village. We'll be able to accommodate one hundred people and will have wine, beer and cider available at the shows.
BUY TICKETS FOR UPCOMING SHOWS HERE!
---
UPCOMING 2017 – 2018 SEASON 
---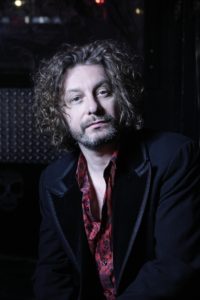 James Maddock
Sunday, November 19th, 3 P.M.
With a terrific new album, Insanity vs. Humanity, James Maddock returns to the Sunday Street Series to play a duo show.
British born Maddock was the leader of the band Wood  whose song "Stay You" was heard on Dawson's Creek. After an extended break from recording, Maddock moved to New York City and released the exquisite album, Sunrise On Avenue C,  winning the NY Music Award for Best Americana Album. Maddock followed with Wake Up and Dream, Another Life and in 2015 The Green.
According to Vin Scelsa, "Maddock's talent has a timeless quality he shares with the great songwriters. His music touches the soul."  His live performances show Maddock to be one of the most engaging and exciting artists on the acoustic music scene. He will be playing this show in a duo setting. (www.jamesmaddock.net)
Advance sale tickets at $25 at www.sundaystreet.org through November 17th with remaining tickets at the door, if available, for $30.
The Sunday Street Series takes place in the Gillespie Room located in the Carriage Museum at The Long Island Museum, 1200 Route 25A in Stony Brook. The Sunday Street Series is a not-for-profit series sponsored by the collaboration of these not-for-profit organizations: WUSB-FM, The Greater Port Jefferson Arts Council and The Long Island Museum.
Information via the website (www.sundaystreet.org) or by phone (631-632-1093).
---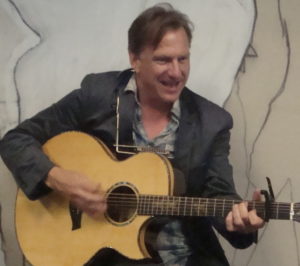 Ellis Paul
Sunday, December 10th, 3 P.M.
The tradition continues: Ellis returns for what will be his 12th annual show for us. He'll help celebrate the holiday season with some new songs, as well as favorites from his recent album, Chasing Beauty, his 2012 holiday album, City of Silver Dreams, and audience requests from his extensive catalogue. Ellis will be making full use of the Steinway concert piano he will have at his disposal. There are always surprises at an Ellis Paul show and you can expect a cover or two of songs from other writers.
From his emergence on the Boston music scene in 1990, Ellis has won a devout following for his well-crafted songs and his passionate, high energy stage presentation and his distinctive voice. As Kristian Bush, of the duo Sugerland has said, "Ellis has a voice that is so powerful you know who it is the second he comes through your radio."
Advance sale at $25 at sundaystreet.org through Friday, December 8th. Tickets at the door are $30 (cash only)
---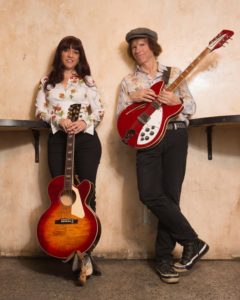 The Kennedys
Caroline Doctorow opens
Sunday, January 7th at 3 P.M.
Pete and Maura Kennedy return to begin 2018.  More than any other performers, The Kennedys are the "musical soul" of the Sunday Street Series, having played the very first show in our twelve year history, returning for frequent Kennedys' shows, as well as being an integral part of our annual Bob Dylan Birthday Celebration.
The Kennedys began their performing career as members of Nanci Griffith's Blue Moon Orchestra and have continued that relationship to working with Griffith on her most recent album.  As a duo, The Kennedys have released eleven studio albums along with several solo albums by both Maura and Pete. Expect songs from a recent Kennedys' album, WEST, as well as songs from recent individual solo albums: Maura's VILLANELLE and Pete's HEART OF GOTHAM along with new songs as well as favorites from their extensive catalogue.  (www.kennedysmusic.com)
Opening is Bridgehampton's Caroline Doctorow who, in addition to her own songs, has shown herself to be an acclaimed interpreter of those of Nanci Griffith, Richard and Mimi Farina, and Mary McCaslin, among others. Caroline will showcase songs from her recent album, DREAMING IN VINYL, a tribute to songwriters of the late 60's and early 70's. (www.carolinedoctorow.com)
Advance sale tickets are $25 at  www.sundaystreet.org  through Friday, January 5th with tickets at the door for $30 (cash only)
---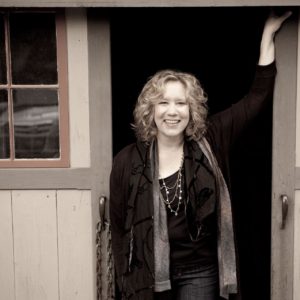 Sloan Wainwright
Sunday, January 21st, 3 P.M.
Sloan Wainwright is simply unique! She is at ease in variety of American musical styles — pop, folk,jazz and blues— all held together by the melodious tone of her rich contralto.
Her family tree (brother and folk-music luminary Loudon Wainwright, nephew Rufus Wainwright, nieces Martha Wainwright and Lucy Wainwright Roche) reads like a who's who of contemporary folk music. Sloan's incredible gift is not only her unique songwriting ability but also her dramatically voiced rendition of original songs. Sloan brings original songs from her most recent album, Bright Side of a Rainy Day, to this performance, as well as her interpretations of songs by Joni Mitchell, Bob Dylan, Paul Simon and others.
Sloan will be accompanied by her long-time guitarist and collaborator Stephen Murphy for this performance.
Advance sale tickets are $25 through Friday, January 19th with tickets at the door for $30 (cash only).
Tickets at www.sundaystreet.org.
---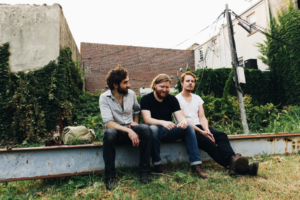 The End of America
Sunday, February 25th, 3 PM
The End of America is a young, exciting band of friends, singers and travelers who blend three-part harmony with rock and Americana. The Philadelphia-based outfit masters a style that resonates with fans of Ryan Adams, CSNY and Dawes. Taking their name from a phrase in On The Road, the landmark novel by Jack Kerouac, this trio has garnered critical praise and a very active fan base. Immediately after their performance at the Fiddle & Folk Festival at Benners farm in September, we decided we had to have them play the Sunday Street Series.
All front men of previous bands, Brendon Thomas, James Downes and Trevor Leonard met on tour in 2005. They went on to form a trio that highlights their vocal chemistry and captures the raw honesty of their performances. TEOA recently released their acclaimed debut LP (self-titled), a follow-up to their previous EPs, Shakey and Steep Bay. With the album released, the band is gearing up for a full year of touring. Anyone who has seen TEOA can attest to their powerful harmonies and stage presence. Plan to hear great original songs as well as carefully-chosen covers of songs showcasing their powerful harmonies.
Advance sale tickets are $18 at www.sundaystreet.org through Friday February 23rd, with tickets at the door on the day of the show for $23 (cash only)
---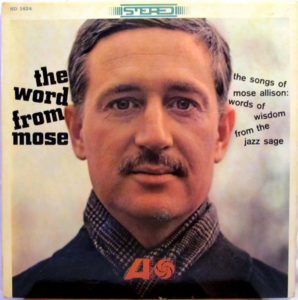 The Word From Mose: A celebration of the music of Mose Allison
Saturday, March 24th at 7 P.M.
With Pete Kennedy, Abbie Gardner, Jack Licitra and Pat Wictor
The Sunday Street Series continues its tradition of celebrating the work of important songwriters and musicians by honoring the music of Long Island Music Hall of Fame Inductee (and long time Smithtown resident), American jazz and blues pianist, singer and songwriter Mose Allison.
Mose Allison has been described as "one of the finest songwriters in 20th century blues" with an influence on a host of musicians including Pete Townshend, John Mayall, Leo Russell, Bonnie Raitt and Van Morrison, all of them having recorded versions of his songs, with "Young Man Blues," "Your Mind Is On Vacation" and "Everybody's Crying Mercy, " being among his better know ones.
After the US debut of a short BBC documentary on Mose Allison, "Ever Since The World Ended," Pete Kennedy, Abbie Gardner, Jack Licitra and Pat Wictor will share their interpretations of songs written by Mose Allison.
Pete Kennedy, a much-in-demand guitarist is also known for his work with his wife Maura as the folk/rock duo, The Kennedys. Abbie Gardner, an acclaimed dobro player, has toured for several years as part of the trio Red Molly and also performs as a solo artist, while Pat Wictor, a guitarist and dobro player, is known for his solo work and his touring with the vocal trio Brother Sun. Jack Licitra is an acclaimed keyboard player and guitarist, with his group, Jack's Waterfall, and was a member of the seminal Waterstreet Blues Band.
Advance sale tickets are $25 through Friday, March 23rd with tickets at the door, if available, for $30 (cash only).